Sarkari Result 2022 – Latest Govt Exam & Sarkari Job Results in India (LIVE UPDATES)
⚡Sarkari Result live Updates with Sarkari Exam Result, Sarkari Naukri, Sarkari Job, Admit Card and other
Sarkari Result 2022: Latest Sarkari exam result for all sarkari recruitment is updated here on daily basis with live updates from all Sarkari/Govt sources. We keep track of all recently announced sarkari exams result for recruitment done by govt departments, ministries and organizations including Result for Banks Exams, SSC Exams, PSC, Defence, Railway, Entrance Exams, Police & Others. The Sarkari result are announced regularly notifying candidates about the final list of successful candidates after giving an examination. The ResultAlerts team also keeps track of Sarkari Exam Result and post latest updates here on this page which you need to visit regularly to keep yourself updated. Below is the date-wise list of all Recruitment result announcements which you can download now:
Latest Sarkari Result Updates (By Date)
Latest result notifications for Sarkari Exams & Recruitment in Central & State Government in India updated by date. You can subscribe to Sarkari result alerts by subscribing to Email Alerts, browser notifications or social media (Facebook, twitter etc) to get notified.
Sarkari Result today
You can check out today sarkari result in various categories for:
| | |
| --- | --- |
| Central govt sarkari result | State govt sarkari result |
| Sarkari result for railway | Sarkari result for bank |
| sarkari result on telegram | sarkari result for exams |
All Sarkari Result 2022 for latest Govt exam and sarkari job result in India with LIVE updates today. Check out today Rojgar Result, result notifications and SarkariResult for sarkari exam, Railway, UPSC, SSC, NRA, UPTET, SSC GD, Police, SSC MTS, UPSSSC, India Post, MP, HP and other govt exams updated daily with Online Form and Sarkari Naukri Result
Sarkari Result for Competitive Exams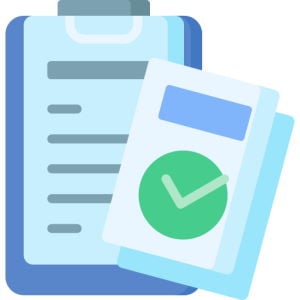 Aspirants, who prepared and took certain government examinations in order to be eligible for the job selection, can get their result here on this page. Sarkari results for major competitive exams are announced everyday that include Staff Selection Commission (SSC), Public Service Commissions (PSC), UPSC, JET, RRB, Defence and several others. Candidates must check the announcement carefully to make sure their results are valid. For confirmation, kindly refer to official result notification or authority.
Major Competitive Exams and Government Recruitment Results:
Public Service Commissions (PSC)
Defence / Military Jobs Results
Bank / IBPS Sarkari Results
Railway / RRB Results
Civil Services Examination
Indian Police Service Examination
Indian Statistical Service Examination
Indian Forest Service Examination
Indian Administrative Services (IAS)
Indian Foreign Services (IFS)
Indian Police Services (IPS)
Combined Defence Services Examination
National Defence Academy and Naval Academy Examination
Central Armed Police Forces Examination
Combined SO-Steno LDCE
Engineering Services Examination
Combined Geo-Scientist Examination
SSC Combined Graduate Level Examination (SSC CGL)
SSC Combined Higher Secondary Level Exam (SSC CHSL)
Junior Engineer
Junior Hindi Translator
SSC GD Constable
SSC Multitasking Staff
Selection Post
SI (Central Police Organization)
Stenographer C & D
Sarkari Result 2022
The main purpose for launching Sarkariresult portal as part of the Sarkari job network is to facilitate users to easily find all relevant information about sarkari result and rojgar results at one place. Result seekers can easily log onto sarkariresult.sarkarijobs.com portal to check results for all government exams, recruitment and jobs they applied for.
State Level Sarkari Results for Exams
In addition to popular government exam results, candidates are able to find just about every recruitment result here. This also includes sarkari results for exams conducted by state governments across all India. Users are able to head to state-result page who looking to check for their sarkariresult for specific state government exam. We have 29+ state and region dedicated pages here exclusively giving timely information about past and upcoming results in India.
Sarkari Result – www sarkari result
Sarkarijobs team has launched Sakariresult portal to end your search for all सरकारी रिजल्ट Sarkari results in India. Whether you are looking for UPSC result, SSC result, Government exams result or results for other government enterprises, you can find all here at one place. All notifications include critical, time sensitive and important information including important dates, admit card information, number of posts or seats, application forms or sarkari result dates.
Sarkari Result UP – Information about jobs and results in Uttar Pradesh
Uttar Pradesh has probably the most exams conducted throughout every year. It is also because it is a very big state with lots of UP government state-owned enterprises recruiting lacs of candidates in various streams and departments. On UP Sarkari result page here, candidates are assured to get authentic and accurate information related to UP government exams, exam result, exam admit card, answer key and other information related to UP results.
Sarkari results are announced every day for UP Govt-owned enterprises and UP government departments here. Candidates can find regular updates about UP sarkari result for UPPSC, UPSSSC, UPSSSC PET 2022-23, UPNHM, UPJL, UP Metro, UPSESSB, UPHESC, UPPCL, UPRVUNL, UPDELED, UP Police, Allahabad High Court, UP Basic Education Department, UP Health department and other.
In addition to government exam results in UP, candidates are also encouraged to check daily results for top universities and institutes in Uttar Pradesh. The UP sarkari result page offers timely and accurate information about UP exams, admissions, exam schedule, examination time table and exam results (for all semesters or yearly result). Some popular UP results are announced for universities and institutes such as:
There are many universities / institutes in Uttar Pradesh whose examination, admission, examination schedule, Time Table , examination results (Yearly / Semester) are available to the candidate on Sarkari Result such as: UP ITI, Lucknow University, Allahabad University, BRAU Lucknow, Rajju Bhaiya University ASU, Banaras Hindu University BHU, Dr RMLAU Faizabad, Dr Bhim Rao Ambedkar University Agra, ECC Prayagraj, CMP Degree College, IERT Prayagraj, VBSPU Jaunpur, CCSU Meerut, CSJMU Kanpur, MJPRU Bareilly, MGKVP Varanasi, Sampurna Sanskrit University, AKTU Lucknow, BTEUP Lucknow, UP Abhyuday Yojna Free Coaching and other. Candidates can subscribe to free result alert service to get instant notification whenever a result is updated.
Sarkari Result – Online Application Process
Sarkarijobs team regularly update government jobs online through its network of websites. Each notification contains the method to apply whether through online mode or offline mode. Once the candidate find appropriate career opportunity to apply, it is easy to follow the application process by simply filling the sarkari result online form and submit through proper channel. After applying for the govt exam, candidate can then prepare for subsequent steps and follow all recruitment process. Finally all results are posted here once the job submission process is completed.
Sarkari Result Bihar for youth
Like Uttar Pradesh, Bihar state is also the one with major recruitment drives by state-owned enterprises and departments. For this reason, we have made sure to bring latest and quick information for sarkari result bihar today. Interested candidates can check latest bihar results for BPSC, Bihar SSC, BSSC, Bihar Vidhan Sabha, Biha Sachivalaya, Bihar Police, Patna High Court, CSBC, Bihar Scholarship, Patna University, BPSSSC, Bihar Swastha Vibhag, NHM Bihar, BSPHCL and other major recruitment and admission related information.
Sarkari Result Delhi information updates
Many government jobs and results are announced in Delhi because the central government as well as Delhi state government has all offices headquartered in Delhi. Sarkarijobs has assured that Delhi people get all government results in quick time with most accurate and timely information. With a huge network that also include Sarkari naukri updates and free job alert for Indian candidates, candidates enjoy other services like admin card results, exam dates, examination schedule, answer keys, current affairs and other all available at Sarkariresult website at Sarkarijobs.com.
In Delhi, students can check admission results, exam results and board results from time to time. They also check major recruitment result updates for UPSC, SSC, India Post Delhi, IB, RRC Delhi, FCI Delhi, DSSSB, Delhi Metro, Delhi Police, Delhi High Court, Delhi Jal Nagar, EDU Delhi, Delhi University, Delhi Forest Department, AIIMS Delhi, Delhi District Court and other available to all candidates at one place.
Why trust Sarkariresult.Sarkarijobs.com for Sarkari Result?
Sarkarjobs.com is the most trusted name when it comes to accurate and timely jobs and exams notifications. A website launched back in 2017, it is the primary source of career, recruitment and jobs information. The Sarkari result is part of the Sarkarijobs network established later to provide all relevant exam results, jobs, recruitment, exam dates, admit card and sarkari results information. The team works 24/7 to provide quick, timely and accurate results to all the youth waiting desperately for their result.
Sarkari Result FAQs
What results are announced today?
Sarkari results for Railway, UPSC, SSC, NRA, UPTET, SSC, Police, UPSSSC, Railway, India Post, Defence, Indian Army, Banks, MP, HP and other govt recruitment have been announced today.
How can I check my result at Sarkariresult Sarkari Jobs portal?
Checking and confirming your result is very simple if you follow the instruction given along each notification or post. First confirm the result is announced or coming shortly. If the result is announced, you can follow the result link or download sarkari result pdf format for offline access later.
Why Sarkarijobs.com is the best resource for Sarkari result updates?
The Sarkarijobs.com is your ultimate resource for everything Sarkari including sarkari result for all boards and government exams. We have the most comprehensive coverage listing all state and central government results with fastest updates throughout the day. You can get all latest result notifications as soon as they are released. On top of that, you can get updates for all exams, syllabus, admit card and results at one place here.
How can I subscribe for free Sarkari Result alerts?
Candidates can subscribe to free Sarkari result alerts through multiple channels available. The best way we recommend you subscribe to these alerts is through push notification on your browser you visit Sarkarijobs.com website. You can do that on both your pc/laptop or through mobile browser. In addition to push alerts, you can also subscribe to free result newsletter for daily exam result updates in your email.